AK-PA hosts Dr. Arthur Evans, CEO American Psychological Assoc.
AK-PA virtually hosted APA CEO Dr. Arthur Evans on September 25th and 26th to learn about Alaska and the mental health challenges that a rural state faces.
Friday morning, he met with UUA and APU faculty to learn about their psychology programs, issues they are facing, and goals they have. He learned that both universities have a high number of students of color in their programs and that APU is on its way to become a tribal university with a high number of indigenous students. Later that afternoon he met with members of AK-PA's student circle followed by a social hour at the end of the day – 10 PM his time!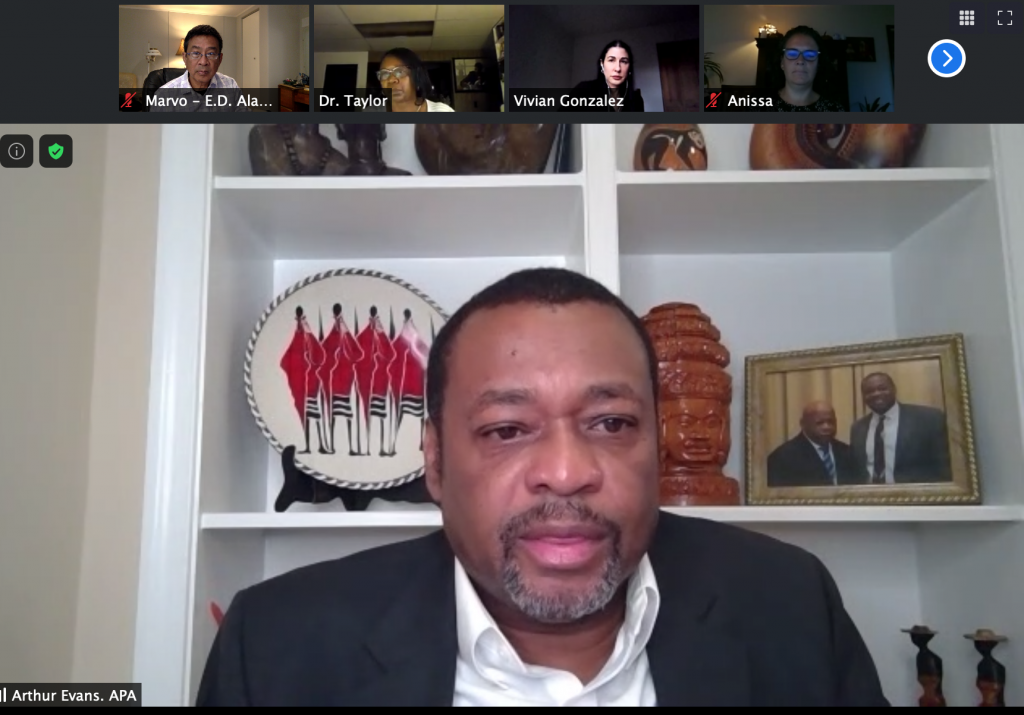 On Saturday, Dr. Evans met with Deputy Chief Ken McCoy of the Anchorage Police Department which laid the foundation for future collaboration with AK-PA helping to provide resources the police will need on mental health, both in training as well as with public interactions.
Saturday afternoon, Dr. Evans held a town hall discussion on Population Health and shared his vision of a direction APA will be moving to where psychology can play a role when it comes to the planning of public policy in urban as well as rural areas. After his town hall met with the AK-PA board to provide insight on how the association can grow and become the go to resource for mental health in the state.