Join us on September 29 for AK-PA's Fifth Friday event!
Katie Bell, MA, LPC, specializes in a whole person approach to understanding and practicing adolescent, adult, and family psychotherapy. She is a Registered Art Therapist and will be presenting on the topic of art therapy.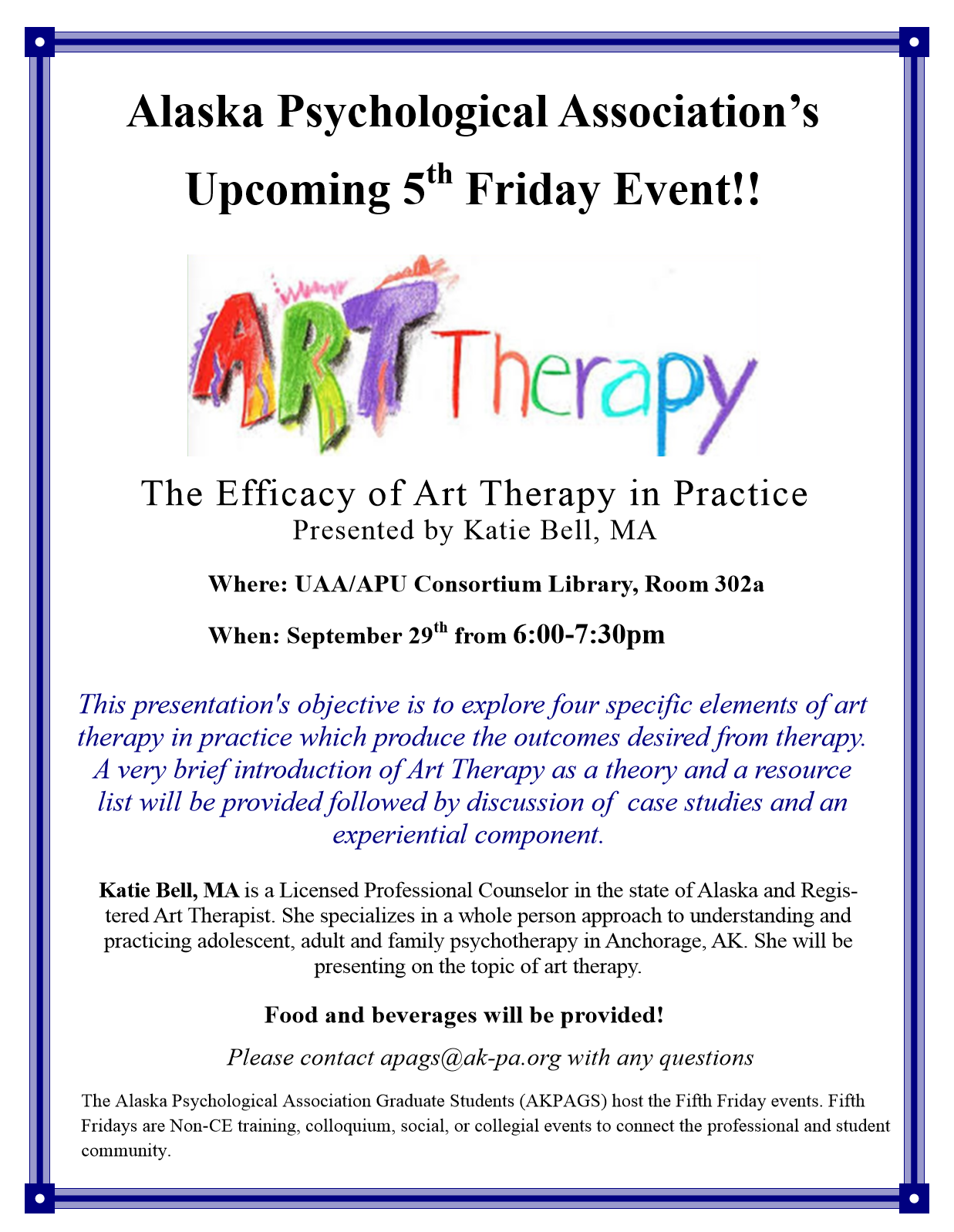 Visit our Fifth Friday Socials page to learn more about these events!