Friday Oct. 15
Click on workshop title for workshop links and .pdf presentation slides
Friday Track 1: Super-Hero Therapy: Combining Evidence Based Therapy with Pop Culture Narratives to Help Clients Heal from PTSD
CE credits: 3
Time: 7:30 am Welcome, 8:00 AM – 11:15 PM workshop – AK Time

Learning Objectives:
1. Explain the concept of Superhero Therapy.
2. Demonstrate how to incorporate pop culture examples into treatment.
3. Demonstrate how to help clients to find a sense of purpose
Program Description:
In the age of the global pandemic and the rapidly rising mental health crisis, we need to make mental health accessible and relatable. People all across the world are struggling with PTSD and yet most either don't know how to process their traumatic experiences or have been shamed for trying. Many teens and adults turn to TV shows, comic books, movies, and video games initially to escape their emotional pain, only to later form meaningful social connections through these avenues.
This is where Superhero Therapy comes in. Superhero Therapy (ST) refers to incorporating popular culture into evidence-based therapy, such as CBT or ACT as a way to destigmatize the client's mental health experience. ST utilizes client's passions as a way to formulate the client's strengths that can be used to practice mindfulness (e.g., mindful gaming or Spider-Man meditation), as well as the willingness to face their emotions and better understand their painful experiences. And the best part is, you don't have to be an expert in popular culture to use this approach. Your client is the expert. All you have to be is open minded and curious.
This training will focus on how to use ST to help teen and adult clients manage anxiety, depression, and PTSD symptoms, to feel understood and supported, to expand the client's emotional vocabulary, and to assist the client in becoming their own version of a superhero in real life (IRL), fostering posttraumatic growth. No previous experience with popular culture necessary to participate in this training. Capes are optional
About the Presenter, Janina Scarlet, Ph.D.  :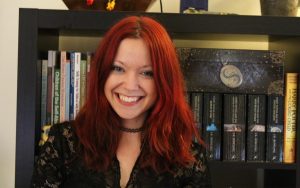 Dr. Janina Scarlet is a Licensed Clinical Psychologist, author, TEDx speaker, and a full-time geek. A Ukrainian-born refugee, she survived Chernobyl radiation and persecution. She immigrated to the United States at the age of 12 with her family and later, inspired by the X-Men, developed Superhero Therapy to help clients with anxiety, depression, and PTSD. Dr. Scarlet is the recipient of the Eleanor Roosevelt Human Rights Award by the United Nations Association for her work on Superhero Therapy. Her work has been featured on Yahoo, BBC, NPR, Sunday Times, The New York Times, and many other outlets. She was also portrayed as a comic book character in Gail Simone's Seven Days graphic novel.
Dr. Scarlet completed her post-doctorate training at Veterans Medical Research Foundation, working with Veterans and active duty service members with PTSD. She has been working at the Center for Stress and Anxiety Management for the past 9 years, working with individuals with PTSD and anxiety disorders. She is trained in utilizing cognitive processing therapy (CPT), acceptance and commitment therapy (ACT) and EMDR for individuals with PTSD and cPTSD. She has presented at numerous conferences and authored over a dozen chapters in regard to treating PTSD. She has also authored multiple books in regard to utilizing Superhero Therapy as a tool incorporated into evidence-based practices (e.g., CPT, ACT, etc) for helping clients with PTSD to utilize parasocial relationships in order to reduce treatment dropout, increase treatment compliance, and assist clients with developing posttraumatic growth.
Friday Afternoon Track 1: Introduction to Fetal Alcohol Spectrum Disorder (FASD) Diagnosis and Assessment: The Role of the Psychologist

CE credits: 3
Time: 1:00 PM – 4:20 PM AK time

Learning Objectives:
At the end of this training, participants will be able to:
Describe Fetal Alcohol Spectrum Disorders (FASD) and the criteria for specific diagnoses
Discuss neuropsychological assessment related to FASD and its importance of and how results are used to guide treatment / intervention
Analyze how Alaskans use the UW 4 digit code multidisciplinary team approach towards FASD diagnosis & assessment.
Program Description:
Prenatal alcohol exposure continues to be a ubiquitous condition worldwide. A recent study published in the Journal American Medical Association established 1 in 20 children have one of the fetal alcohol spectrum disorders (FASD). Despite its prevalence FASD continues to be a hidden brain-based disability.  Although there is an urgent need in our communities to recognize this disability and to develop strategies to support individuals on this spectrum questions concerning diagnostic processes and availability of supports remain common. This session will offers opportunities to directly learn with practitioners active in the multidisciplinary approach to FASD diagnosis who are using the four digit code, neuropsychological assessment & how results are used to guide interventions and explore current issues facing psychologists doing virtual therapeutic supports during Covid. Innovative strategies using phone APPs to address these issues will be highlighted.
This introductory workshop will cover:
An overview and identification and diagnoses of FASD
The FASD 4-Digit Code
Neuropsychological assessment
VTC assessment and evaluations during COVID-19
Breakout room discussions
About the Presenters, Sarah Mattson Weller, Ph.D., San Diego, CA; Erika Stannard, Psy.D., Wasilla, AK. , Jacqueline Bock, Ph.D. Soldotna, AK; and Erin Johnson, Ph.D., Anchorage, AK: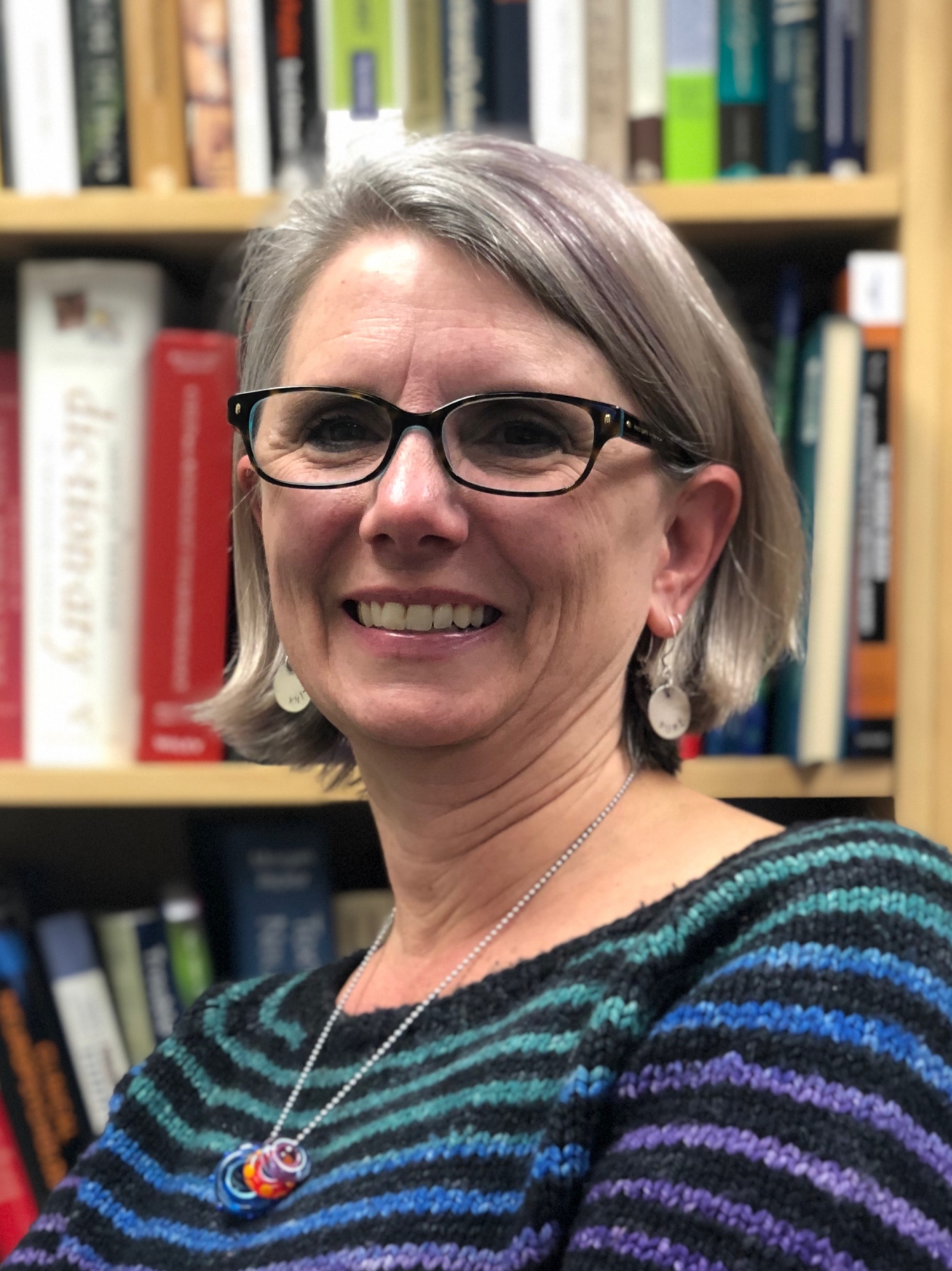 ​Sarah Mattson, Ph.D. Dr. Mattson is a Professor of Psychology at San Diego State University (SDSU) and a licensed clinical neuropsychologist with expertise in behavioral teratology, specifically in the effects of heavy prenatal alcohol exposure. She is also the Director of Clinical Research for the SDSU Center for Behavioral Teratology, a campus-wide center focused on the brain and behavioral effects of heavy prenatal alcohol exposure and other developmental disorders and Co-Director of the Center for Clinical and Cognitive Neuroscience (CCN) at SDSU, a cross-disciplinary program bridging the department of Psychology with the School of Speech, Language, and Hearing Sciences. She leads a terrific team of students and trainees who are interested in FASD, neuropsychology, and behavioral teratology. She also enjoys teaching hundreds of undergraduate psychology students every year.  For nearly 30 years, Dr. Mattson has conducted neuropsychological research on FASD. She has received continuous research support from the National Institute on Alcohol Abuse and Alcoholism (NIAAA) since 1997 which has resulted in more than 160 peer-reviewed publications and book chapters. She is the principal investigator on the neurobehavioral project within the Collaborative Initiative on Fetal Alcohol Spectrum Disorders (CIFASD) and is currently focusing on developing novel tools to improve identification and diagnosis of individuals with an FASD.
Panelists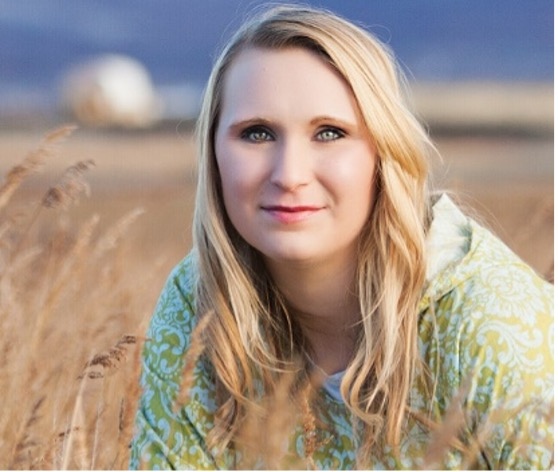 Erin Johnson, Ph.D.
Erin Johnson, Ph.D., is a Clinical Psychologist providing neurodevelopmental diagnostics at Alaska Native Medical Center in Anchorage, Alaska. Born and raised in Anchorage, Dr. Johnson received her PhD in Clinical-Community Psychology with a Rural Indigenous Emphasis at the University of Alaska. She spent six years in Nome and its 14 surrounding villages serving as Director of Child and Youth Services and developing a Fetal Alcohol Spectrum Disorder (FASD) diagnostic team for the region. Dr. Johnson's work in the area of FASDs continues in Anchorage through serving on a FASD diagnostic team, providing community trainings, and educating future diagnosticians and clinicians.

Erika L. Stannard, Psy.D.
Erika Stannard, Psy.D., is a licensed psychologist, chemical dependency clinical supervisor, and supervisor for licensed professional counselors in the state of Alaska. She received her bachelor of science degree in biology from the University of Rochester, as well as a master of science degree in counseling psychology and a doctor of psychology degree from Alaska Pacific University. Additionally, she has a certificate in Primary Care Behavioral Health from the University of Massachusetts and a postdoctoral certificate in neuropsychology from Fielding Graduate University. She has a private practice in Wasilla, Alaska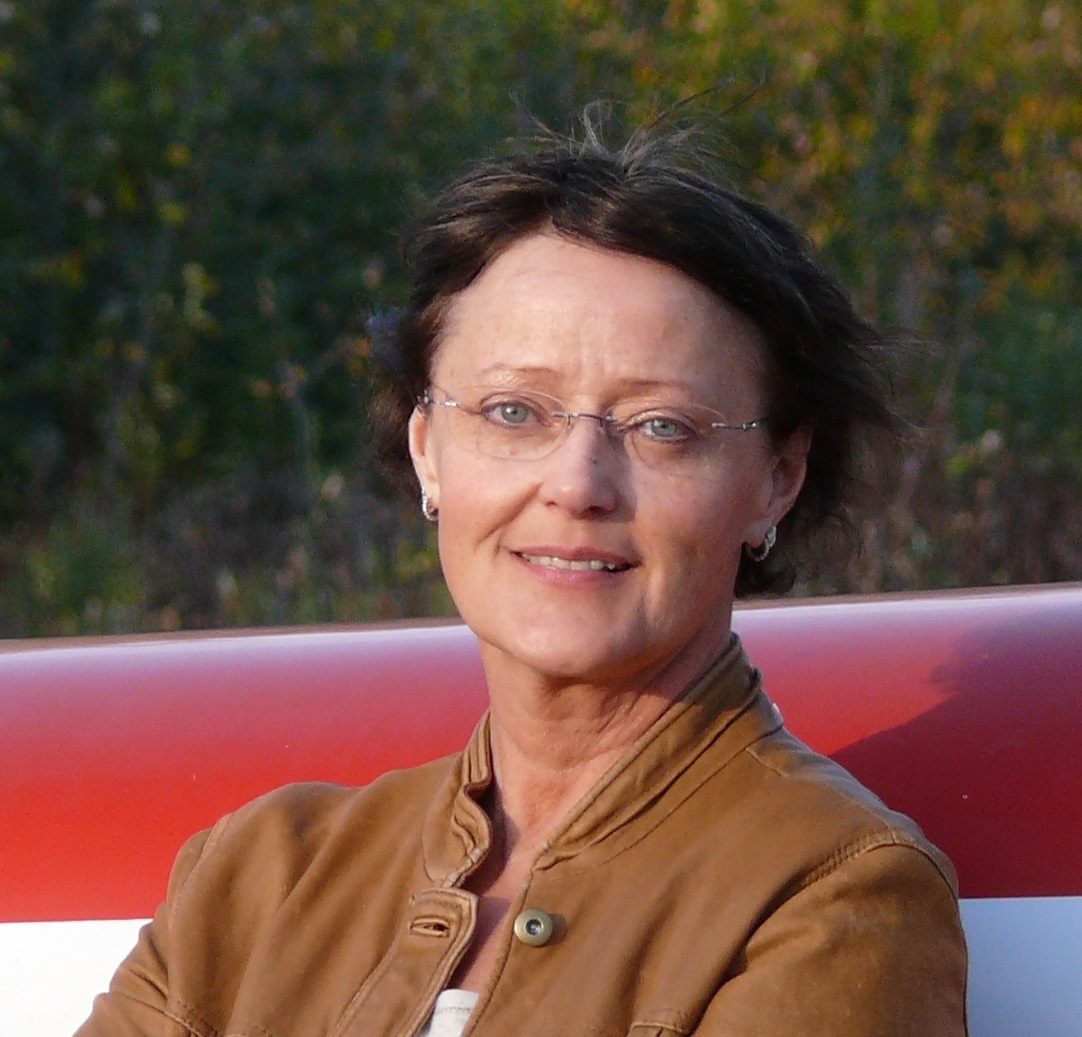 Jacqueline Bock, Ph.D.
Jacqueline Bock, Ph.D. is licensed clinical psychologist with a private clinical practice in Soldotna, Alaska focusing on Neuropsychology. Dr. Bock's unique professional interests are in Fetal Alcohol Spectrum Disorder and Aviation Psychology; she has received additional specialized training in these areas. Dr. Bock attended training on FASD at the University of Washington Fetal Alcohol and Drug Unit, and she has participated on the Central Peninsula Fetal Alcohol Diagnostic Team since 2001. She is also a certified special education teacher, with extensive experience in developmental disorders, the effects of prenatal exposure to alcohol, and brain injury.
Friday Afternoon Track 2: Contingency Management as a treatment for drug use disorders: A simple tool psychologists can use to address addiction.
CE credits: 3
Time: 1:00 PM – 4:15 PM AK time

Learning Objectives:
Participants will be able to:
Describe contingency management.
Summarize evidence supporting contingency management as an intervention for stimulant use disorders.
Review guidelines for implementing contingency management.
Formulate strategies for overcoming barriers to contingency management implementation.
Program Description:
The total number of US overdose deaths involving psychostimulants (primarily methamphetamine) has increased from 567 deaths in 1999 to 16,167 deaths in 2019.1 Furthermore, provisional drug overdose death counts from the 12-month period ending June 2020 show that overdose deaths involving psychostimulants increased by 39.3% over that period and now exceed those due to cocaine.2  Effective treatment of stimulant use disorder is critical to address the growing number of overdose deaths due to psychostimulants. Contingency management (CM) is a behavioral therapy grounded in the principles of operant conditioning where tangible incentives are provided in exchange for evidence of drug or alcohol abstinence.3 CM is an evidence-based approach to the treatment of stimulant use disorder that has been shown to reduce number of days of stimulant use, stimulant cravings, and new stimulant use.4,5 CM has also been studied in adults receiving medication for opioid use disorder and shown to be associated with abstinence from four types of substance use (psychomotor stimulants, polysubstance use, illicit opioids, and cigarettes), and to improve treatment attendance and medication adherence.6 However, CM has not yet been widely adopted in community-based SUD treatment settings. The proposed educational intervention will provide training in CM as an effective management strategy for stimulant use disorder and other substance use disorders that can be implemented by psychologists in an outpatient setting.
About the Presenters, Michael McDonell, Ph.D. & Sara Parent, ND: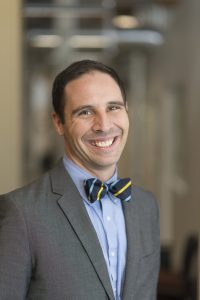 Dr. Michael McDonell is a Professor in the Elson S. Floyd College of Medicine at Washington State University and the Director of the PRISM Collaborative. He is a clinical psychologist with over 20 years of experience developing, testing, and implementing strength-based interventions for people with addiction and mental illness in community settings. He leads multiple National Institutes of Health funded studies demonstrating that incentives can be used to reduce alcohol and drug use in individuals living with co-occurring serious mental illness. He also leads efforts to test incentive interventions in collaboration with American Indian and Alaska Native communities. Trained as a child psychologist specializing in early onset serious mental illness and treatments of foster care-involved youth, Dr. McDonell also leads evaluations a program designed to provide housing and substance use treatment for parents at risk for losing custody of their children. Dr. McDonell is also involved in Washington State University's cannabis related research efforts, as the Chair of the Collaborative on Cannabis Policy, Research, and Outreach.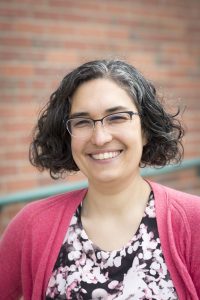 Dr. Sara Parent received a Bachelor of Science in biology from Rensselaer Polytechnic Institute in 1998 and a Doctor of Naturopathic Medicine from Bastyr University in 2003. She is currently a Scientific Assistant for The PRISM Collaborative at Washington State University's Health Sciences campus in Spokane, WA. She oversees an NIAAA-funded, multi-site Contingency Management (CM) study that is evaluating the effectiveness of this intervention for people with serious mental illnesses. Additionally, Dr. Parent has contributed to the development and dissemination of Contingency Management training materials, fidelity measures, and instructional workshops, including for the Montana Primary Care Association and the Washington State Health Care Authority, as part of the broad effort to make evidence-based, regulatory compliant CM available for the treatment of Stimulant Use Disorder.
Saturday Oct. 16
Click on workshop title for workshop links and .pdf presentation slides
Saturday Morning: Track 1: Anti-Racist Action in Clinical Practice
CE credits: 3
Time: 8:00 AM – 11:15 PM AK Time

Learning Objectives:
Participants will be able to define and differentiate between concepts involved in social justice and equity when working with clients, including microaggressions, equity, implicit/explicit bias, systemic racism, and social justice-informed therapy.
Participants will be able to describe at least 3 cultural humility-informed interventions within their practice.
Participants will be able to identify 3 steps they can take to build their cultural humility.
Program Description:
Cultural humility, defined by Tervalon and Murray-Garcia (1998) as a lifelong commitment to self-evaluation and critique, to redressing power imbalances and to developing mutually beneficial and non-paternalistic partnerships with communities on behalf of individuals and defined populations, is a career-long learning practice for ethical psychologists.  This 3-hour CE workshop is aimed at participants who are at the beginning of this process and wish to learn how to increase their own cultural humility when working with BIPOC clients. Participants will learn basic concepts of racism and antiracism as these concepts intersect with clinical practice, and will have the opportunity to begin developing an understanding of how these topics apply to their own psychotherapy practices and interventions.
About the Presenters, Megan Wagoner, Psy.D. & Misha Whitfield, Psy.D.: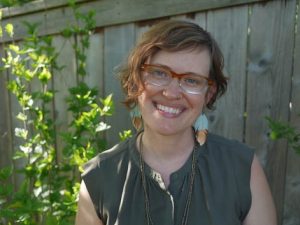 Dr. Megan Wagoner is a Licensed Psychologist in private practice in Seattle, Washington, where she uses anti-oppression and relational psychodynamic lenses to work with adults with histories of trauma. She was a founding member of WSPA's Good Trouble Committee and has strong interest and experience in understanding how systems of oppression impact both therapist and client as well as their clinical work together.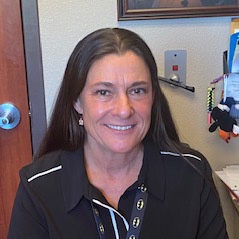 Dr. Misha Whitfield is a licensed psychologist who received her Master's degree from Seattle University and Doctoral degree from the Washington School of Professional Psychology. Dr. Whitfield works with patients of all ages, but she especially enjoys working with adolescents, couples, and families within Columbia Valley Community Health's (CVCH) Integrated Primary Care model. Her approach to treatment is integrative and involves the whole-person care. She has a special interest in the attachment theory and other approaches and psychological treatments that are focused on the importance of relationships. Dr. Whitfield is a clinical supervisor for Doctoral Interns and Post-Doctoral residents at CVCH. She is also a Provider Coach. In that role she works closely and collaboratively with medical providers and other providers to help them improve performance and increase job satisfaction. She provides training and coaching to staff on topics, such as communication, conflict resolution, team building, and stress management at work. Dr. Whitfield is known for her warm and engaging but also direct style in her clinical work, and in supervision and coaching. In her spare time, she enjoys cooking, video games, gardening, yardwork, and taking care of her pets and farm animals.
Saturday Afternoon: Track 1: Sleep Solutions: Cognitive Behavioral Therapy for Insomnia
CE credits: 3
Time: 1:00 PM – 4:15 PM AK time

Cognitive Restructuring Worksheet
Topics for Assessment of Insomnia
Learning Objectives:
At the end of this training, participants will be able to:
Define sleep hygiene and give three examples of these practices
Explain the rationale and procedure for sleep restriction in treatment of insomnia
Discuss how to use principles of classical conditioning to improve sleep
Program Description:
Sleep is essential for our physical health and our psychological health. Poor sleep is linked to concentration problems, poorer productivity and work performance, inability to fulfill our roles at work and home, risk for dangerous accidents, physical illness, pain, depression, and anxiety. Yet, about 30% of adults struggle with symptoms of insomnia, and this number is even higher in some groups given racial, ethnic, and gender-based disparities in sleep health. Cognitive-behavioral therapy for insomnia (CBT-I) can help. CBT-I is an evidence-based approach for helping people get better sleep – and doesn't require the use of medication. In this 3-hour training, psychologists will learn how to how to conceptualize insomnia from a cognitive-behavioral theoretical perspective; how to recognize factors that create and perpetuate sleep problems; how to calculate sleep efficiency; how to instruct clients in good sleep hygiene practices; how to appropriately guide the process of sleep restriction; and how to use principles of classical conditioning to improve sleep. We will also discuss limitations and contraindications regarding aspects of CBT-I. Training participants will have the opportunity to learn in a variety of ways including lecture, discussions, and experiential practice activities designed to offer a richer understanding of the treatment of insomnia.
Note: This training is provided as information and education, and is not intended as therapy, healthcare, medical advice, or a doctor-patient relationship; if you have questions about the role of insomnia in your life, please consult your healthcare provider.
About the Presenter, Ann Marie Roepke, Ph.D.: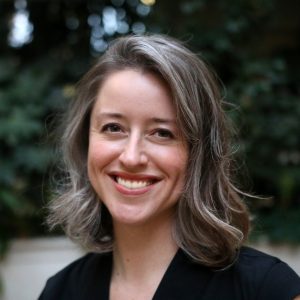 Ann Marie Roepke, Ph.D. is a clinical psychologist in private practice and owner of Evoke Training and Consulting PLLC, which provides training on evidence-based practices. Dr. Roepke earned her doctorate at the University of Pennsylvania and was trained in CBT-I during her internship and postdoctoral fellowship in the Veterans Health Administration.
Saturday Afternoon: Track 2: Problems and Solutions? Known Knowns, Known Unknowns, and/or Unknown Unknowns When a Child Resists or Refuses Contact with a Parent.
CE credits: 3
Time: 1:00 PM – 4:15 PM – AK Time

When a Child Resists or Rejects a Parent
Learning Objectives:
At the end of this training, participants will be able to:
Assess factors relevant to allegations of abuse and parent-child contact problems within the family system.
Identify multiple causes of parent-child contact problems.
Describe the interface between trauma and resist-refuse dynamics and the ways in which the healing of relationships is part of trauma work.
Describe goals for evidence-informed treatment & the acquisition of coping skills
Program Description:
Parent-Child Contact Problems are amongst the most difficult post-separation/post-divorce problems that any of us work with. The goal of this workshop is to answer the question, What to Do When a Child Resists or Rejects a Parent. In the course of this training participants will learn what we know, what we don't know and the resulting unknown unknowns. A practical and concrete Toolkit will be presented for mental health professionals, attorneys, and judicial officers working with this challenging population.
About the Presenter, Leslie Drozd, Ph.D.,: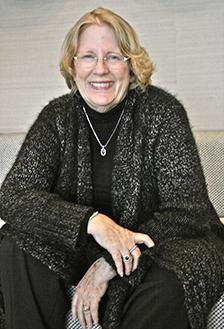 Leslie Drozd, Ph.D., is a licensed psychologist and works daily doing forensic work (including expert witness testimony, mainly in Family Law Court), seeing patients, teaching other professionals, or writing. She is a well-known expert on family violence, abuse, and alienation – especially in high conflict divorce cases. She is the co-author, co-editor or author of several important books, book chapters, and professional articles including "Is it Domestic Violence, Alienation, and/or Estrangement: A Decision Tree."
Dr. Drozd has served on a joint task force and she has spoken at a national convention of the American Bar Association and the American Psychological Association on issues of alleged abuse, neglect, & endangerment. She helped create the new Model Standards for Conducting Child Custody Evaluations for the Association of Family and Conciliation Courts. More info on Dr. Drozd can be found here.
Sunday Oct. 17
Workshop title for workshop links and .pdf presentation slides will be sent with registration confirmation
Sunday Track 1: Sequence XI: Risk Management and Vulnerabilities: Yours, Mine, and Ours
CE credits: 6
Time: 8:00 AM – 3:00 PM AK Time
Learning Objectives:
Describe three general challenges to unbiased decision-making
Identify three vulnerabilities that can affect clinician decision-making, in particular
List four strategies to address decision-making bias and improve ethical and risk management choices
Summarize three risk-related aspects to remote service provision
Differentiate general areas in which professional advocacy is and is not appropriate
Identify two issues when psychotherapy patients make quasi-forensic requests
Evaluate three methods of engaging in self-care to support better practice and risk-management
Program Description:
For close to 30 years, The Trust has been providing continuing education workshops and individual consultations with a focus on improving psychologists' risk management skills and strategies. These workshops have evolved from basic concepts and strategies, to a more applied, integrated, and strategic approach to help you protect yourself from adverse disciplinary and legal actions and to support competent practice.
For this newest workshop, The Trust Risk Management Consultants have continued to review data from nearly 90,000 consultations provided to date, along with relevant research, to determine the problems practitioners often confront, and potential strategies for addressing them. The topics in this new workshop will include:
An updated review of decision science and its implications for bias and vulnerability in clinical, ethical and risk management decision making,
Strategies for reducing the impact of these vulnerabilities,
Issues arising in remote services (during and beyond the pandemic),
Addressing boundaries in advocacy by professionals on behalf of their clients/patients
And the risk management implications of self-care (or its absence) for psychologists.
About the Presenter, Daniel O. Taube, Ph.D., JD: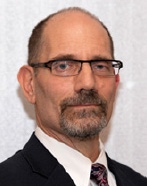 Daniel O. Taube earned his J.D. from Villanova University in 1985 and his Ph.D. in clinical psychology from Hahnemann University in 1987, as a member of the Hahnemann/Villanova Joint Psychology and Law Graduate Program. He is Professor Emeritus at the California School of Professional Psychology, San Francisco at Alliant International University, past Psy.D. Program Director, founder and coordinator of the Forensic Family Child.
His areas of professional focus include ethical and legal issues in professional practice, child protection, and addictions. In addition to his teaching and research interests, he has been in private practice since 1990, has served on the APA Ethics Appeals Panel for over 20 years, and taught graduate and professional level courses on ethical and legal issues in professional practice for over 25 years. Dr. Taube regularly consults with a wide range of practitioners and community agencies regarding standards of practice and ethical concerns.
---
Eligibility for Insurance Premium Discounts:
Webinar completion earns 6 CE credits and eligibility to receive a 15% premium discount on your Trust Sponsored Professional Liability Insurance for your next 2 consecutive policy periods. To obtain CE discounts, submit CE certification from an organization approved by APA to offer CE credit (must have been completed within the previous 15 months) with the insurance application. Discounts cannot be combined and are not applicable to Researcher/Academician or Student policies. Group policies become eligible for the CE discount when at least 50% of those insured under the group policy submit CE certification. All applications are individually underwritten and submission of CE certification will not guarantee insurance policy issuance or renewal.
Sunday Track 2: Working with Suicidal Clients: Hope and Recovery in Suicide Care
CE credits: 6
Time: 8:00 AM – 3:00 PM AK Time
Learning Objectives:
After attending this session, the learner will be able to:
State the components of suicide care.
Apply a model of cultural factors to suicide risk assessment.
Use a standard model of assessment for a suicide-specific inquiry.
Use a standard model of risk formulation to guide clinical judgement on assigning a level of suicide risk.
 Access technology-based resources for managing suicide risk.
Distinguish between indirect and direct drivers of suicide risk to guide ongoing treatment.
Program Description:
NOTE: This course is approved by the Washington State Department of Health. WSPA will be issuing CE Certificates

Working with Suicidal Clients, presents an updated overview of clinical interventions for suicide risk with a focus on treatment strategies for ongoing psychotherapy.
With improvements in the standardization of suicide risk assessment and management, clinicians have a set of strategies to manage acute suicidal crises. After these interventions are completed, however, clinicians are not always clear on the next steps for effective intervention. This workshop will establish a foundation for current best practices in suicide risk assessment and management by reviewing recommendations from state and national oversight agencies. The focus will then turn to establishing a theoretical basis for how some people, in response to stressful circumstances and emotional distress, interpret the circumstances and experience the distress in ways that led to suicide as an option. Based on this understanding, participants will learn treatment strategies to target these direct drivers of suicide in a manner that restores hope and facilitates recovery.
This workshop meets requirements in Washington State under the Matt Adler Suicide Assessment, Treatment and Management Act of 2012, and is open to anyone in the healthcare field.
About the Presenter, Jeffrey Sung, M.D.: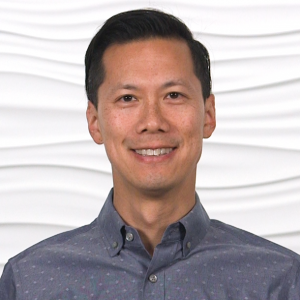 Jeffrey Sung, M.D. is an acting instructor with the University of Washington Department of Psychiatry and Behavioral Sciences. Since 2002, his clinical responsibilities have included direct service and consultation in the care of individuals facing homelessness, medical illness, substance use, and psychiatric conditions. He has taught psychodynamic theory, suicide risk assessment and managing response to patient suicide to psychiatrists, psychiatry residents, primary care providers, and social workers. In addition to work with the university, Dr. Sung also maintains a private practice. In 2015, Dr. Sung received the Sue Eastgard Training Excellence Award for his involvement in the workshop, Working with Suicidal Clients for mental health professionals.
In 2016, Dr. Sung was featured in a Suicide Prevention Resource Center video highlighting issues related to suicide among men in the middle years.