March was Woman's Month, and I want to extend a belated Big Shout out to all the Amazing Women who are making a difference every day. A special thank you to Jana Zeedyk (Past President) who has been instrumental in supporting me as I prepare to transition in the position of President. The last few weeks have been packed. Here are some of the events I have been engaged in on behalf of the Association:
APA Council of Representatives (COR) – The winter meeting took place virtually February 26-27. Caucus meetings were held all day on February 25, starting at 6:00 am Alaska time.
Practice Leadership Conference (PLC) – APA's annual event met virtual over two weekends, March 5-7 and March 14-15.  A highlight for me was a panel discussion: "Learn, Build, and Grow: Strategies for Making Health Equity Part of a Successful Practice."
The COVID-19 pandemic has laid bare the systemic injustices that contribute to health disparities affecting communities of color, older adults, and individuals with disabilities, among others. The session examined the vital role psychologists play in dismantling barriers to health equity in the COVID-19 era and beyond.
Panelists:
Jennifer F. Kelly, PhD (2021 APA President)
Bravada Garrett-Akinsanya, PhD
Terry Gock, PhD, MPA
Geoffrey M. Reed, PhD
An additional opportunity provided through PLC was the gathering of President-Elects from the various State, Provincial & Territorial Affairs (STPA).  I came away with over 20 new connections and valuable resources to support my journey.
Also, in February the Executive Director and I met with the Psychology Department at University of Alaska, Anchorage (UAA). It was a great opportunity to provide an update on the Association and we engaged in a discussion about ways to collaborate. As a direct result we now have a new Board Member filling the position of Public Education.
Michelle Fellows, Welcome! We are excited to work together to meet the needs of our great state.
Last, but not least to all of your who are Social Workers… Happy Social Work Month!
I will always close, reminding each one of you reading this…
We welcome you to join in our endeavor to contribute in a positive manner to the psychological health and welfare of the people in our state. If you have ideas, share them with us, join one of our committees, identify an area we are missing-help us develop the area. Please come to the table and join in our commitment to serve our State. As a volunteer board we have been busy and yet there are so many more opportunities. Accept this as a personal invitation to join us!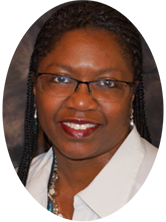 Ruddy Taylor, Ph.D
President Elect, AK-PA