Thirty three people attended the virtual 2021 Alaska Psychological Annual Meeting and Awards held on Friday November 1st. The last Annual Meeting and Awards was in 2018 and it was great to see a large attendance online. The Annual meeting section showed AK-PA in a renaissance of activity, financial stability, and membership growth in 2021 following a difficult 2020 due to the COVID-19 Pandemic.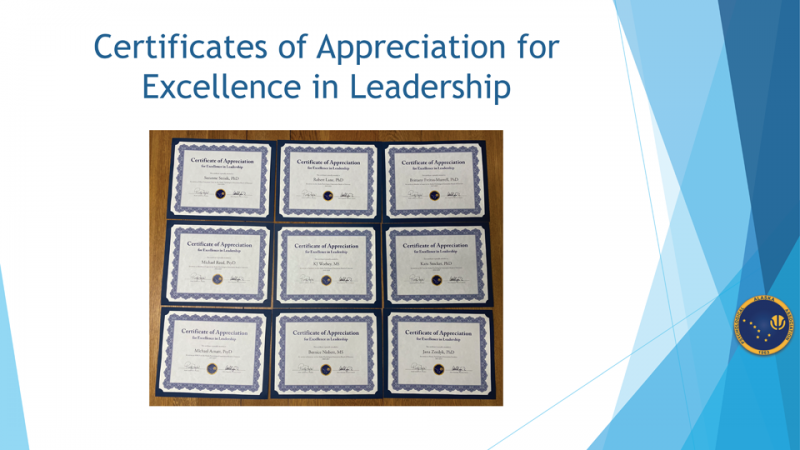 The Awards followed the Annual Meeting by first honoring past board members for their excellence in leadership with board certificates of appreciation that were mailed to them earlier.
Michael Arnatt, PsyD – APAGS (2017-2019)
Brittany Freitas-Murrell, PhD – Member at Large (2017-2019)
Robert Lane PhD – Federal Advocacy Coordinator (2019-2021)
Bernice Nisbett, MS – Secretary (2020-2021)
Michael Reed, PsyD – Member at Large (2016-2020)
Kara Stocker, PhD – Member at Large (2018-2020)
Suzanne Strisik, PhD – Ethics Committee Chair (2016-2020)
KJ Worbey, MS, LPA – Secretary (2018-2020)
Jana Zeedyk, PhD – President (2017-2019)
The following people were then awarded plaques and allowed to say a few words. Congratulations to all of our winners!