Marvo Reguindin hired as new Executive Director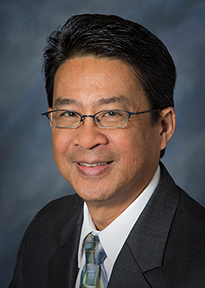 Marvin "Marvo" Reguindin was hired as AK-PA's new Executive Director in August. He was chosen for his experience and success as the Executive Director of Washington State Psychological Association (WSPA) and he will serve both organizations with his marketing and association management company staff based in Spokane, Washington.
As the new Executive Director for Alaska Psychological Association he enters with high praise from his SPTA Executive Director peers. In his second year with WSPA sat on the Executive Committee for APA's Council of Executives of State and Provincial Psychological Associations (CESPPA) as a member at large and then as recording secretary for 2 years. His leadership with Washington State helped them improve their finances, increase membership, and win an APA Legislative Grant in 2019. These and other noteworthy achievements helped WSPA win the Outstanding State Psychological Association Award at the 2020 APA Practice Leadership Conference.
For Alaska, Marvo will bring guidance and knowledge of state psychology associations to a very energetic board of directors. He and his will begin increasing communications with members through newsletters and social media, keep the website updated, and attend and represent AK-PA at licensing board meetings. He also will bring collaboration between Alaska and Washington State through continuing education and areas of interest that either association is weak on.
When not managing association clients he volunteers his time on local boards and committees. He is currently Board Vice President of AHANA – Multi-Ethnic Business Association, Board Vice President of Outreach Foundation, and on the Marketing and Gift Planning committee for Innovia Foundation. He received a B.A. in Business with an emphasis in Advertising from California State University, Fullerton, and currently teaches Graphic Design in the school of business at Gonzaga University.
His staff of two will also provide services for AK-PA and will be referred to as the office in all communications. Sierra VanderHoogt will serve as the office manager for AK-PA. She is detailed oriented and will be the primary contact for members with billing and login questions. She as been with Thinking Cap for 6 years since graduating from Eastern Washington University with a BS in Biology. Karena Kliefoth is Thinking Cap's graphic designer and has been with the company for 11 years. She has a BA in studio art from Smith College, BFA from California Institute of the Arts, and an AAS in Graphic Design from Spokane Community College. Karena is a talented illustrator and knows her way around website HTML coding. Both Karena and Sierra have experience in website design and programming.

Since March, Marvo and staff have set up a virtual office and all are working from home but connected using online communication and apps as well as a VOIP phone system that has allowed them to keep a professional office presence. The company is currently contracted to provide 20 hours a month of service to AK-PA and will work to grow the account to increase the hours and services. A four month transition period is anticipated before Marvo and staff will have the AK-PA account fully under control and running smoothly.